Welcome to the Bioinformatics Solution Center
The Bioinformatics Solution Center (BSC) is located at the Department of Mathematics and Computer Science at Freie Universität Berlin.
The BSC is a core facility which provides bioinformatics services to FU-members, external scientists and non-academic external customers.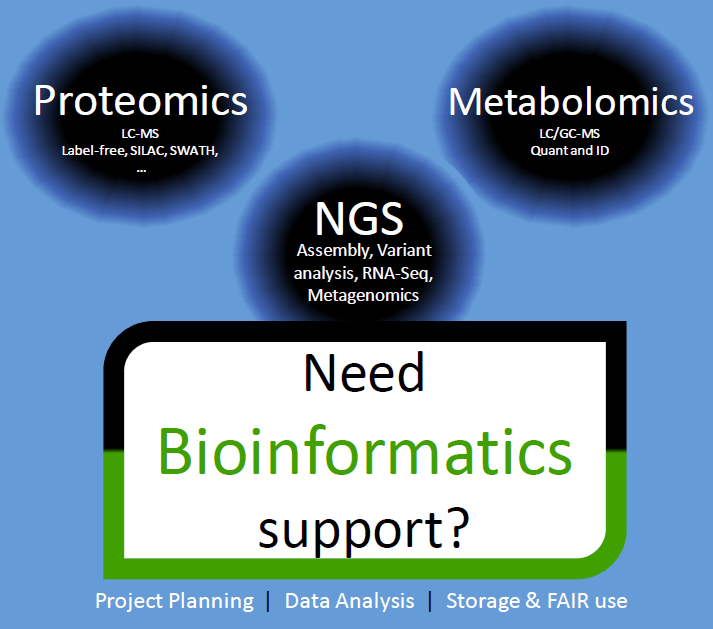 Our services cover biological omics-data (genomics, transcriptomics and proteomics) analysis ranging from standard workflows over diverse customization to the design of novel algorithmic strategies and implementation of custom-tailored software.
The BSC is designed as a center of competence and experience to facilitate access to state-of-the-art data analyses for all members of the FU to prevent them from common pitfalls and work-intensive setup of complex data analysis pipelines. The well curated and constantly extended arsenal of data analysis pipelines ensures fully reproducible and efficient data processing. The expertise and experience is shared in bioinformatics lectures embedded in the BSc/MSc program and in public workshops with hands-on training.
Being located within the Institute of Computer Science the BSC is equipped with the compute power to tackle large-scale analysis tasks.
If you require support for analyzing your data or you cannot find any suitable software for your tasks please contact us!